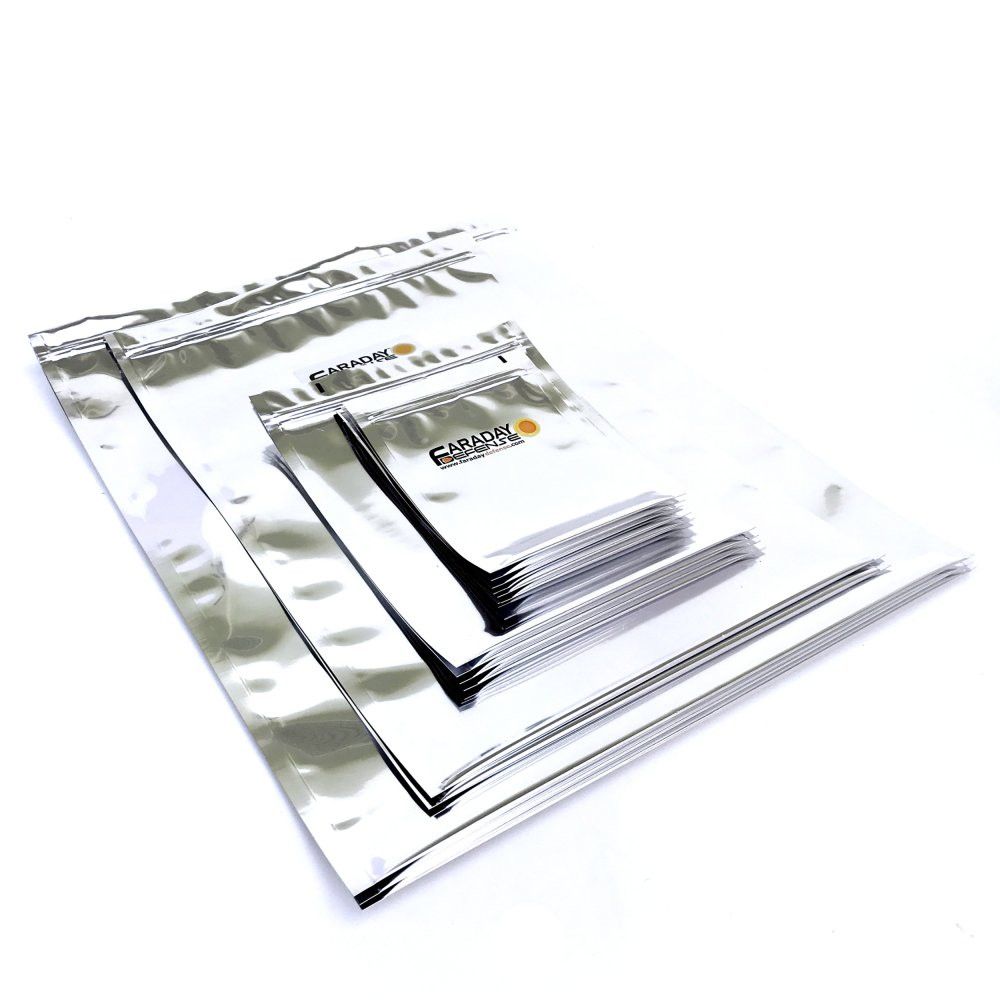 Nest-Z
The Faraday Defense NEST-Z EMP Bag is designed to protect electronics against harmful electromagnetic radiation and electrical currents that would otherwise destroy it. Aluminum layers provide a static-safe environment for sensitive electronic devices. Strong, heavygauge, polyester layers help prevent sharp objects from puncturing and destroying the bags effectiveness. The NEST-Z bag is heat-sealable and suitable for vacuum packing.
Material
• 2 Heavy-gauge, static-dissipating polyester layers
• 2 Aluminum barrier shield layers
• 1 Additional polyester inner layer for added strength
Product Details
• 33 lb puncture resistance (FTMS 101-C, 2065.1)
• 11,500 PSI tensile strength
• >50 dB EMI attenuation (MIL-PFR-81705-REV.D)
• ANSI/ESD S20.20 compliant
• 12 Ohms / Sq. In. surface resistance (ASTM 1-257)
• RoHS compliant and lead-free
• Made in USA
Heat Sealing Conditions
• Temperature (400 degrees F, 204 degrees C)
• Time (.6 to 4.5 seconds)
• Pressure (30 – 70 PSI, 206-482 kPa)
Universal Shielding
Designed for universal shielding of all laptops, tablets, cell phones, key fobs, credit cards, small hard drives and USB drives.